Proficiency
A good pilot is always learning
Flight Simulator Training
All pilots have learned that flight training is expensive and largely dependent on the weather. When money is tight or the weather just won't cooperate, using a flight simulator is a cost-effective way to stay current. The simulator listed below is BATD approved by the FAA, so its use can be logged in your logbook.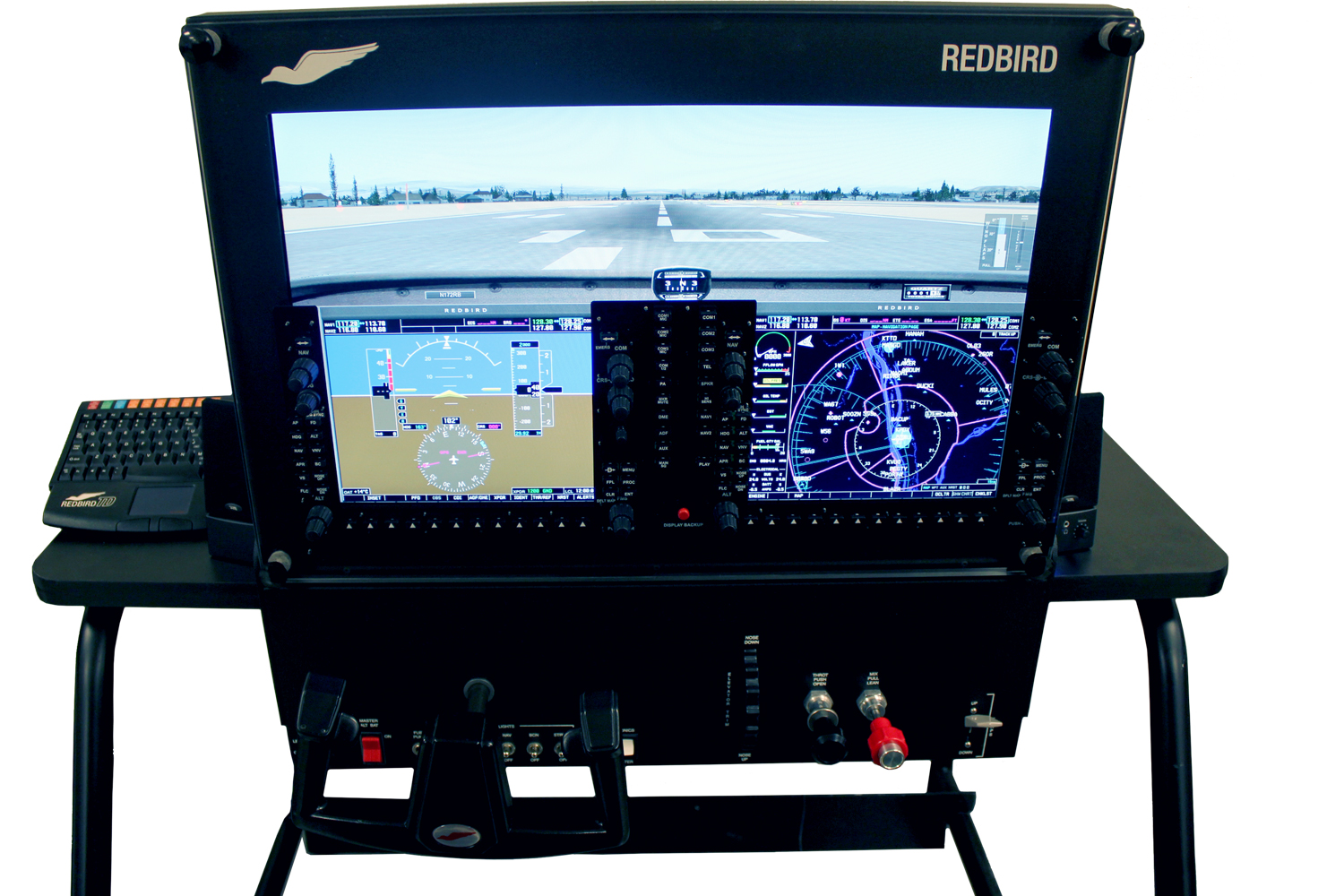 The Redbird TD takes the advanced flight training tools found on our large simulators and puts it in a desktop device. Whether you are a flight school interested to enhance your training with simulation, or an individual pilot looking to hone your skills and stay current from the comfort of your home or office, the Redbird TD is the perfect solution.
With its impressive range of features and training tools, it's no surprise that it has been FAA approved as a Basic Aviation Training Device. The Redbird TD represents a generic single engine piston aircraft. It is available in either glass or steam gauge configurations.
FAA Office of General Counsel
The Office of the Chief Counsel receives letters from pilots and others in aviation regarding a desire for clarification of FAA regulations. If the Office of Chief Counsel believes a request presents a novel or legally significant issue, the question will be considered as potentially warranting a legal interpretation. Each person submitting a request will be notified whether the FAA accepts the request for an interpretation.
The resulting answers by the Chief Counsel has altered FAA regulations repeatedly and even removed some regulations. These answers affect flight training, safety procedures and how such things are defined. It is in your best interest as a pilot, instructor or aviation business to know how the General Counsel interprets the FARs.